The Future of Retail is Now Possible with Open4Sale Technology
A complete shopping experience
from anywhere in the world
to anywhere in the world
ABOUT US
Expand Your Horizons
We're a technology company focused on helping retailers dramatically extend their reach and open their markets with ease.
We enable your storefront to connect, virtually, with unseen customers all around the world. These remote customers can easily shop your popular outfits and clothing items, while you guide them with special offers and opinions, all while they're shopping from the comfort of their own homes.
OUR PATENTED TECHNOLOGY IS THE TALK OF THE TOWN – AND THE WORLD!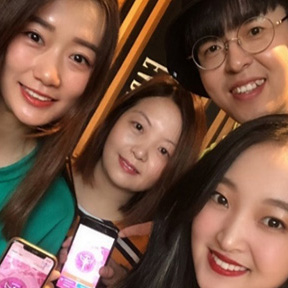 Simulates in-person shopping
Shop one-on-one or with friends
Interact with salesperson with live video
Browse and compare items
Pay on the spot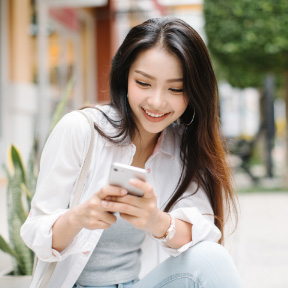 Seamless experience
Browse and pay in one step
No multiple apps and passwords
Simplifies process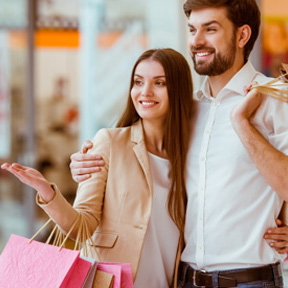 Expands shopping possibilities
Shop anywhere in the world
Attend live streaming events
Shop from any mobile device or on your TV
Go from offline-to-online/online-to-offline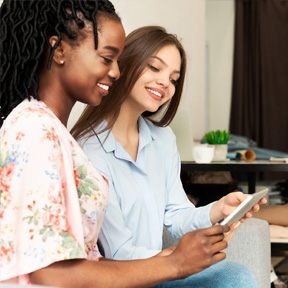 Makes everyone happy
Consumers have improved shopping experience with service, expertise and time savings
Retailers have happy customers, easy on-boarding and sync with back end
Discover the Only All-in-One Shopping App
Using live video, including streaming, we effectively create an 'in-store' experience on mobile devices and TVs featuring personal interaction with people at the store. This makes shopping a safe and fun activity for local and global shoppers, and gives consumers the best shopping experience no matter where they are worldwide! It's never been easier for shoppers to stay connected and follow their preferred brands – which could be yours!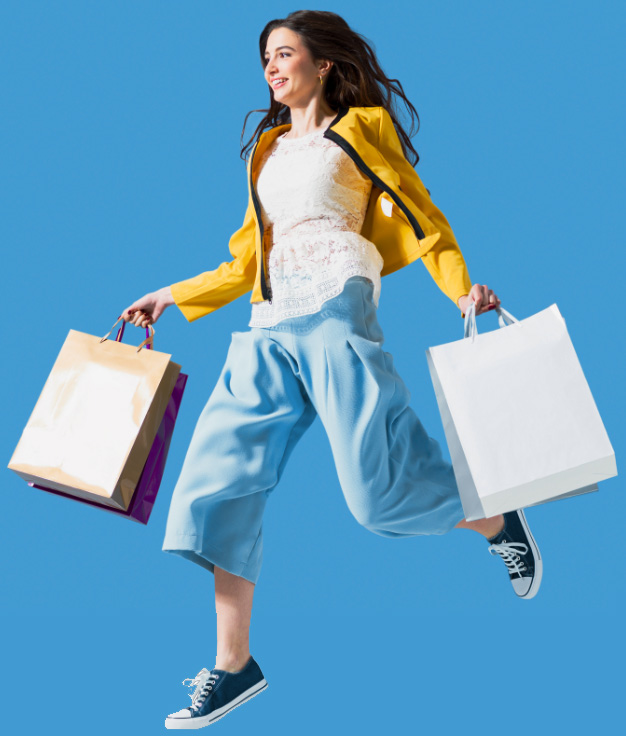 OUR APP ALLOWS SHOPPERS TO:
Choose their favorite retailers
Attend live streaming events
Shop alongside their friends
With our App, you're actually shopping with your personal shopper in the store. American fashion is desired across the world, and we are here to make it easy to access fashion in these crazy times – no matter where you are in the world.
Easily Attract More and Happier Customers
We make it easy for you to give millions of mobile shoppers a more personalized and exclusive in-store experience no matter where in the world they are, and you even have the option of creating a VIP experience for your best customers.
Live video for one-on-one personal shopping

Live streaming for events
Group shopping
Seamless integration with your existing backend systems
Our live video (POS) technology has U.S. and International granted patents and is compliant with U.S. and International banking regulations.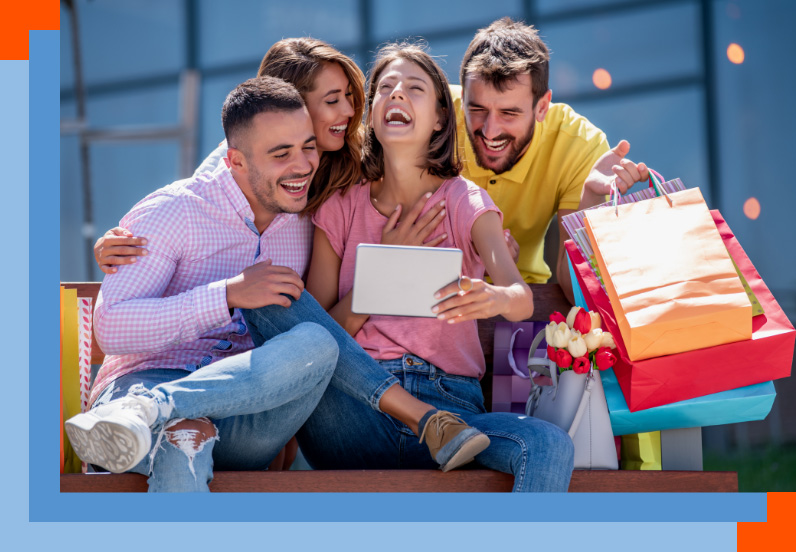 Twice Tested and Enthusiastically Endorsed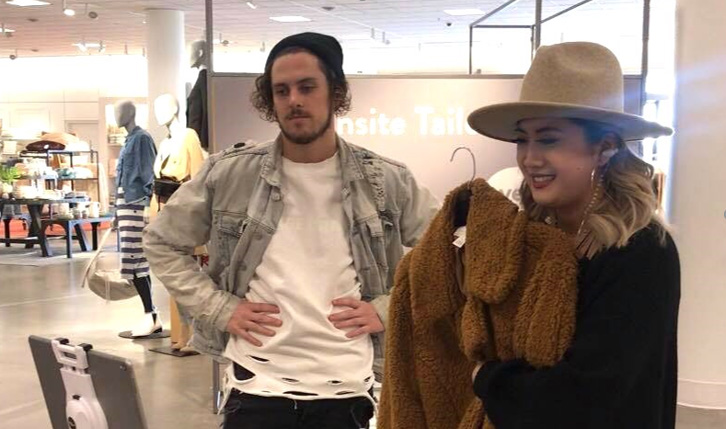 Proof of Concept TRIAL 1- Live Video
Successful live in-store video sales in Nordstrom, Urban Outfitters, Forever 21, Volcom Warehouse, Microsoft Store
Individual and group shoppers from the US, Australia, London, Singapore, and Shanghai (from a Starbucks using their Alipay)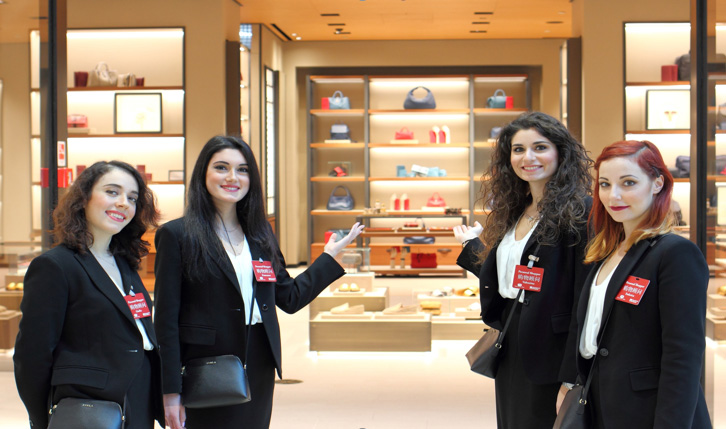 Proof of Concept TRIAL 2 – Live Streaming
Live streaming flash sales event via iOS ecommerce payment in a 30-minute event with products showcased and purchased easily while in the app for 2,000 users
Shoppers were from Australia, US, Canada, London, Singapore, Eastern Europe, and Trinidad and Tobago
The App is AMAZING! Really easy to use and so much fun. I can't believe I can sit in my own lounge room and go shopping all over the world as in the US and be actually there in the store! I especially love the group shopping feature and all the different payment methods. It is so much better than just ordering clothes online – you actually get to ask your personal shopper all about the items and can see it in real life. It was a complete personalized experience! I have told all my friends about it and I can't wait for my next shopping experience!"
Tash
Thank you for making Steph Audino grow rapidly worldwide! This App has connected me with new clients around the world and out of the comfort of my studio where I can show the products in real time. I love how I can still have a one-on-one relationship with the customers even though I'm not physically there, and it has allowed me to be in more places at once!"
Steph Audino,
Australian Celebrity Designer
With local shopping restricted due to the coronavirus and online searches not much help, I was frustrated by a lack of expert advice on which brand and model of laptop was best for my individual needs. Then I found this App, and through a live video call from the comfort of my home in Singapore with the Microsoft store and the Simon Mall Shops at Mission Viejo, CA, USA, I received the responsive and timely interaction I needed most. Ultimately, I purchased two Surface Pros – one for myself and one for my parents. This is the future of cross-border shopping from home to anywhere worldwide. "
Lee in Singapore